Sumatran tigers and

orangutans and Asian elephant:
You can have a direct impact on the habitat of these endangered species.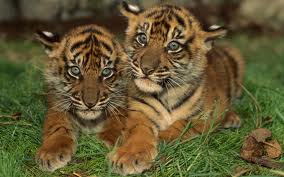 WWF have brought out a score card
so we can see which companies are using a sustainable source of palm oil in their
bread, biscuits, chocolate, chips, sandwich spreads, instant noodles, shower cream and shampoo.
Palm oil itself is not the issue. It is the clearing of the primary forest in the process of getting the palm oil, that is important for the wildlife and communities.
Consumers will soon be able to make informed choices as companies who use a sustainable source of palm oil will soon be labelling their products with a trademark

.
Do you know which of the foods you eat contains palm oil?